Ibsen Photonics
Ibsen Photonics develops and manufactures transmission diffraction grating components and grating-based spectrometer modules. Ibsen Photonics's  grating components are used in a broad range of applications in diverse industries such as telecom, sensing, lasers and spectroscopy. Their spectrometer modules are used in sensor systems and spectroscopy applications such as absorption and florescence spectroscopy, Optical Coherence Tomography, Raman Spectroscopy, and Laser Induced Breakdown Spectroscopy.

High Performing Grating Components
Ibsen gratings are tailored to specific customer requirements, manufactured to very tight specifications using unique Ibsen processing technologies, and pass extensive metrology and quality inspections prior to shipment.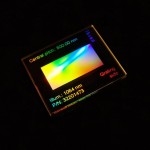 Grating Products
Ibsen manufactures both standard grating products and gratings that are entirely customer specified, in either case in one-off, never recurring requirements, or in continuing deliveries of high quantities. In both cases our customers enjoy our policy of always helpful after-sales support and services to ensure success for our customers.