Terasense Terahertz Imaging Cameras
The world's first high speed sub-THz semiconductor imaging camera – Terahertz imaging cameras
Sub-Terahertz Imaging Solutions for Science and Industry
Terasense has developed an original patent-protected technology for making a new type of semiconductor detectors for sub-THz rays operating at room temperatures. The detectors can be combined into a compact and rather inexpensive sensor array (similar to CCD/CMOS sensors in a photo camera). The Company is developing imaging applications for THz and sub-THz frequency ranges based on its sensors.
The detectors proposed by Terasense have good responsivity comparable with other available detectors working in sub-THz range (0.1 – 0.7 THz), but in contrast they are low-cost, has uniform pixel-to-pixel sensitivity (pixel-to-pixel deviation of the responsivity is less than 20% ) and they can be easily produced in large quantities in the form of 2D array thanks to compatibility of the Terasense technology with mass semiconductor manufacturing lines. Therefore, the detectors are suitable for use in the sub-THz camera without any moving parts.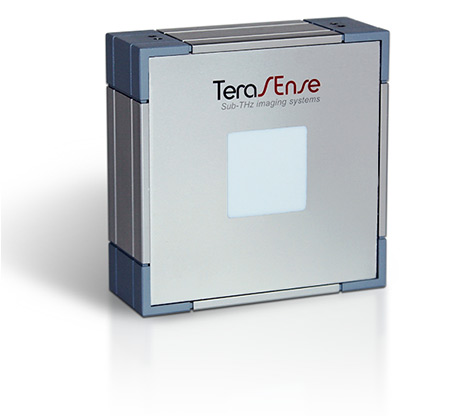 Tera-256
» 256 pixels (16×16 array)
» 1.5 x 1.5mm pixel size
» 50 kV/W reponsitivity with NEP=1nW/\sqrt{Hz}
» 10cm x 10cm x 5.5cm device size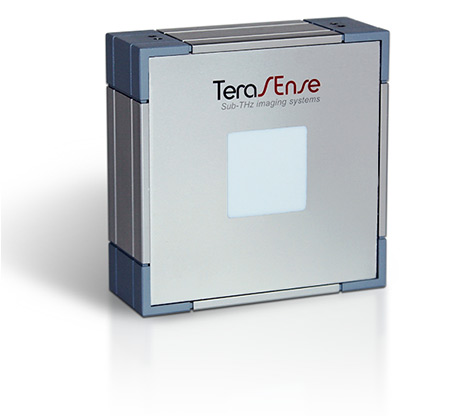 Tera-1024
» 1024 pixels (32 x 32 array)
» 1.5 x 1.5 mm pixel size
» 50 kV/W responsivity with NEP=1 nW/\sqrt{Hz}
» 10 cm x 10 cm x 5.5 cm device size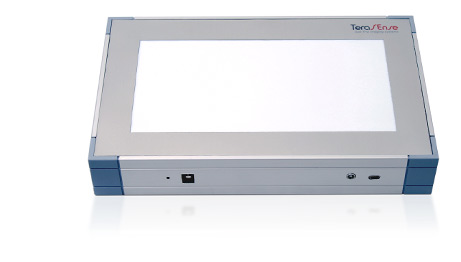 Tera-4096
» 4096 pixels (64 x 64 array)
» 5 x 1.5 mm pixel size
» 50 kV/W responsivity with NEP=1 nW/\sqrt{Hz}
» 20 cm x 20 cm x 10 cm device size
Applications
Beam profiling systems
Imaging of beams from TDS and FDS spectroscopy systems
Terahertz homeland security and screening
Hidden Objects and Defects Identification
Medical Diagnostics
Petrol and Oil quality Control
OEM Applications